Conceiving and Designing Innovations
pironex - Innovative Development Services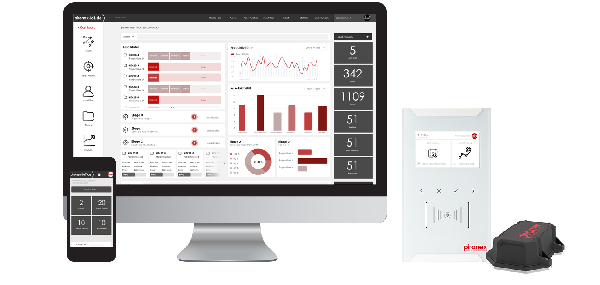 IoT Technology Development from Sensor to Cloud
pironex GmbH is an expert in developing and distributing electronic solutions. The innovation team develops high-quality devices and components for a wide range of applications, such as healthcare, mobility, industry, research, and smart homes. Using the most cutting-edge IoT technology, we digitalize and network both new advancements as well as existing products. You may find ready-to-use products for software and electronics development here. Customized product development is our passion.
When others aren't getting any further - that's when we are just getting started!
Electronics, Housing and Software
Customised Development
System development is a well-rounded endeavour with pironex. As your end-to-end solution provider, we assist and guide you in the fields of analysis, conception, and product design - from the initial idea through to serial manufacturing. You can be sure to receive the best possible product solution as well as the opportunity to introduce it to the market as an innovation thanks to our technical expertise and experience in the areas of electronics and software development. Our area of expertise lies in networking and digitalization of equipment and vehicles using the most recent radio technology. For industry, e-mobility, healthcare, and measurement technologies, we provide intelligent IoT solutions.
(You can, of course, involve us in other parts of your projects - entirely according to your wishes and current needs).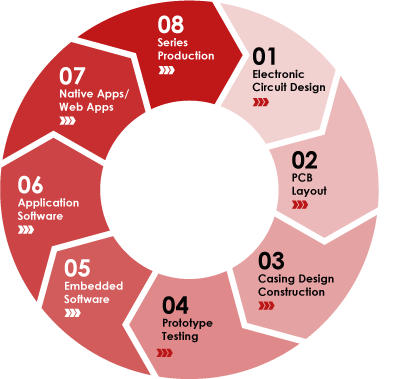 Troubleshooting Discontinued Components
Redesigning Existing Assemblies
Market demands for new products, as well as long delivery times or the discontinuance of electrical and passive components, require redesigns or retrofits of both electronics and software.
Existing assemblies are adapted to changing situations by electronics engineers and software developers. Needs-based redesign makes the requirement to develop circuit boards from scratch obsolete. If individual components are no longer available, pironex provides a quick and simple implementation of error-corrected and tested PCB layouts.
In the pironex prototype shop, the newly created assemblies are set up. This means that the printed circuit boards are assembled, put into electrical operation, and tested for the target functions. In the Pironex EMC test facility, the assemblies are pre-tested for interference emissions, interference effects, ESD, burst, and surge effects in conformity with all legal requirements. To ensure the ability to supply assemblies, the electronics development department collaborates closely with the software development and production departments.
Ready-to-use Components
IoT Gateways are the Basis of Digital System Solutions
As a solution provider for sensors, control technology and telematics, we provide a wide range of IoT solutions. Innovation and functionality are the top priorities for Linux industrial PCs, edge computers and other key products.
We design modularly, employ durable components consistently, and do EMC and CE product testing as required. As a costumer, you benefit in several ways, not only receiving powerful and reliable hardware but ready-to-use Internet portals and mobile apps as well. Allowing you to access your systems from any location and at any time. Pironex's business concepts include Software as a Service (SaaS) and Hardware as a Service (HaaS). The emphasis lies on the delivery of the products as well as the development of customer-specific applications.
Versatile Technology
Digitization From Industry, Mobility, to Medicin
For many years, electronic IoT systems have been utilized successfully in industry, healthcare, mobility, construction, bus & rail technology and agriculture. Especially in the industry, high-quality solutions from pironex are used for control and regulation units.
Pironex developers focus on the long-term viability of IoT products and applications. The distinctive knowledge as an industrial control provider, in addition to the high quality of the advancements, provides the reliability of the devices and software modules for a seamless operation of industrial systems, controls, or smart home applications.
Get to know the areas of application of the end-to-end IoT solutions and products of pironex: