Conceiving and designing innovations
pironex - innovative development services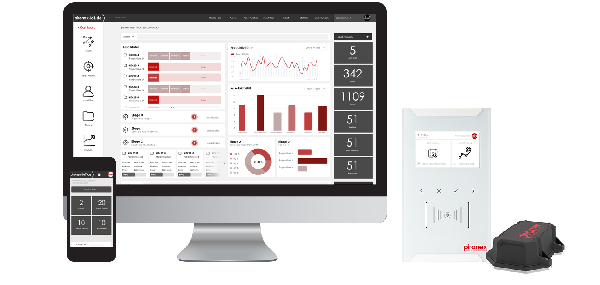 IoT technology development from sensor to cloud
pironex GmbH specialises in the development and delivery of electronic solutions. The innovation team develops and produces high-quality devices and components for a variety of areas across medicine, mobility, research, industry and smart-homes. We digitalise and network new developments as well as existing products with the latest state-of-the-art IoT technology. Ready-to-use products in electronics development and software development can be found here Products. Our passion is customised product development.
When others aren't getting any further - that's when we are just getting started!
Electronics, Housing and Software
Customised Development
With pironex Gmbh system development is a well-rounded affair. We advise and accompany you in the areas of analysis, conception and product design - from the initial idea through to series production - as your end-to-end solution provider. Our technical know-how and our experience in the areas of electronics and software development give you the security of receiving an optimal product solution and being able to bring it to the market as an innovation. The networking and digitalisation of devices and vehicles with the latest radio technologies is our strength. We deliver smart IoT solutions for industry, e-mobility, medicine and measurement technology.
(You can, of course, involve us in other parts of your project - entirely as you wish and whatever suits your needs).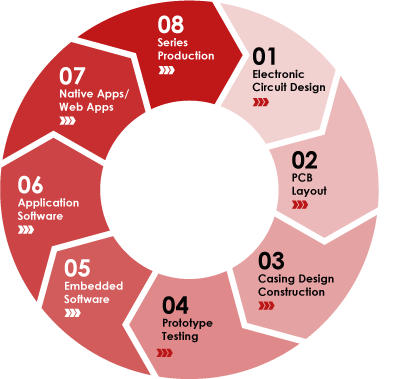 Troubleshooting Discontinued Components
Redesigning Existing Assemblies
New product requirements from the market, as well as the issue of long delivery times or the discontinuation of electronic and passive components make redesigns or retrofits of the electronics and software necessary.
The electronics engineers and software developers adapt existing assemblies to changed conditions. Needs-based redesign eliminates the need to create circuit boards from scratch. If individual components have been discontinued, pironex offers a quick and uncomplicated implementation of new, error-corrected and tested PCB layouts.
The newly created assemblies are set up in the pironex prototype shop. This means that the printed circuit boards are assembled, put into electrical operation and checked for the target functions. In the Pironex EMC test laboratory, the assemblies are pre-tested for interference emissions, interference effects, ESD, burst and surge effects in accordance with all legal standards. The electronics development department works closely with software development and production departments to maintain the ability to deliver the assemblies.
Ready-to-use Components
Products form the Basis of System Solutions
As a solution provider for sensors, control technology and telematics, we provide a wide variety of IoT technologies. Innovation and functionality are the top priorities for Linux industrial PCs, edge computers and other key products.
We design according to the modular principle, consistently use durable components and undertake the necessary EMC and CE product tests. You benefit in several ways: as our customer, you receive robust and reliable hardware and benefit from our ready-to-use Internet portals and mobile apps, so that you can always access your systems flexibly and from any location. Pironex offers Software as a Service (SaaS) and Hardware as a Service (HaaS) business models. The focus is on the delivery of the products and the development of customer-specific applications.
Versatile Technology
From Industry to Mobility to Medicine
Whether in industry, hospitals, mobility, construction, bus and rail technology or agriculture - electronic IoT systems have been used successfully for many years. Above all, however, it is the large industrial sector that relies on pironex solutions as control and operating units. The sustainability of the IoT products and applications is important to the developers at pironex. The innovative know-how as a provider in the field of industrial control combined with the high quality of the developments ensures the reliability of the devices and software modules for the smooth operation of industrial systems, controls or smart home applications.
Get to know the areas of application of the end-to-end IoT solutions and products of pironex:
Would you like to be kept up-to-date on news and about new products?
Then subscribe to our newsletter.