pironex brands and IoT applications
IoT Frontend and Backend
IoT Portal Solution - Dashboard and Analysis
An IoT solution of precise acquisition, efficient storage and customer-specific visualisation of the data is our specialty. From stationary devices, machines and systems to mobile devices - such as bicycles, scooters or cars - our intelligent data management system can collect, store and evaluate all imaginable data. Tracking valuable equipment and shipments in real time is essential today. The management of moving elements such as construction machinery, agricultural machinery, construction equipment, but also trailers or building materials is expanded with our intelligent solution through additional functions and applications.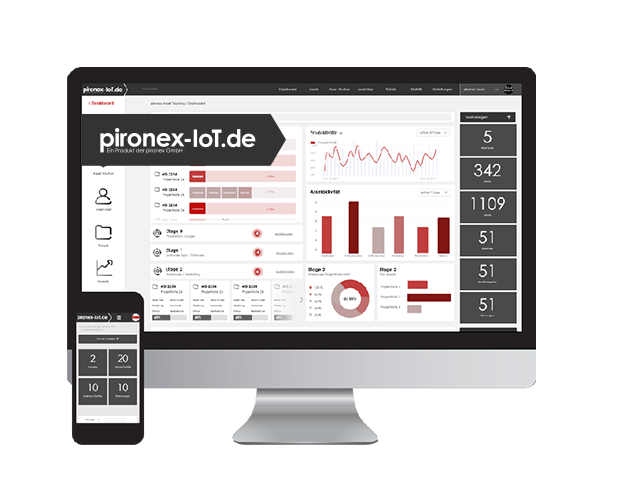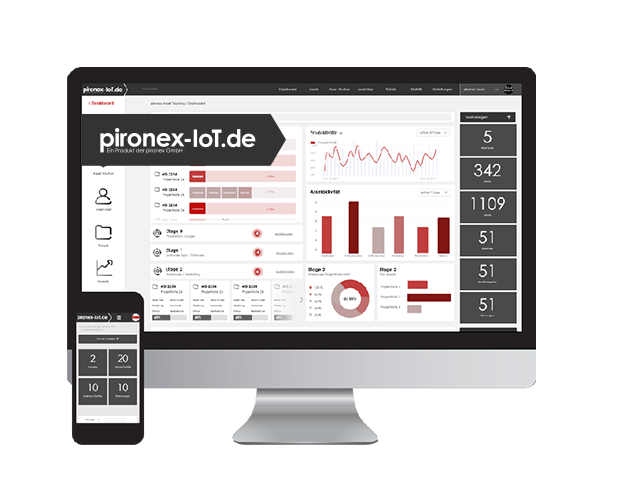 Telematics Portal
IDIOS - IoT Gateways und Cloud
The IoT overall solution IDIOS offers an end-to-end solution for digitizing your products and business models. With modular gateways, scalable cloud and mobile apps, IDIOS solves technical challenges in various industries - from remote maintenance and monitoring to anomaly detection and predictive maintenance. The system consists of the IoT hardware, the intelligent embedded software tailored to the specific application and the multi-client capable background system with backend and frontend. Idios is a core product of the innovative brands of pironex GmbH.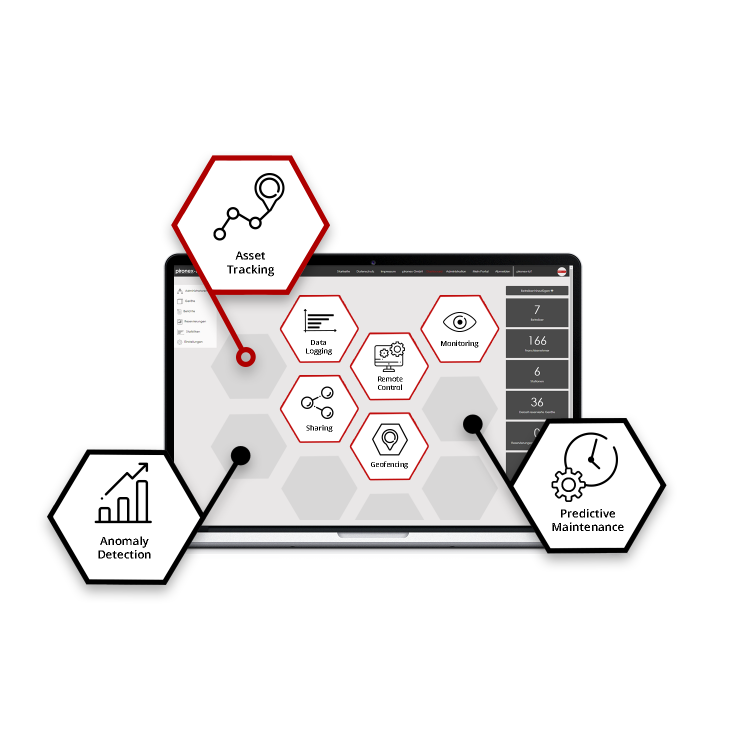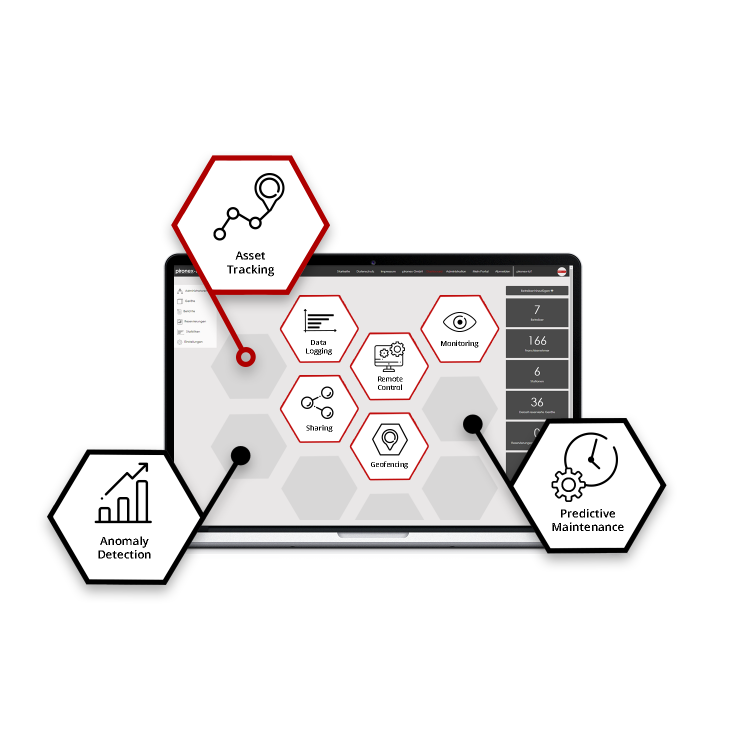 mobility platform
obALu - modular sharing system
The obalu sharing fleet management system is based on smart and energy-optimized electronics for vehicles, bikes or stations to be rented. These are smart locks, system access systems and chargers from pironex. Native apps for Android and iOS are ready for use under the name obALu or as a white label app. The extensive background system is designed for the administration of public or internal rental systems. Rental systems with low costs and maximum flexibility are possible for a wide variety of rental properties. Start-ups are very welcome.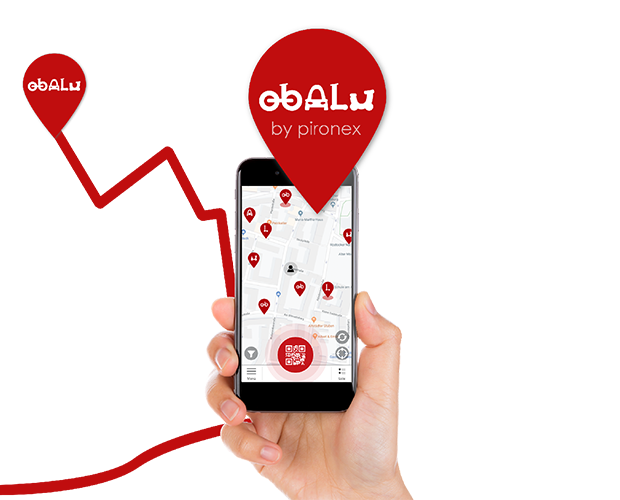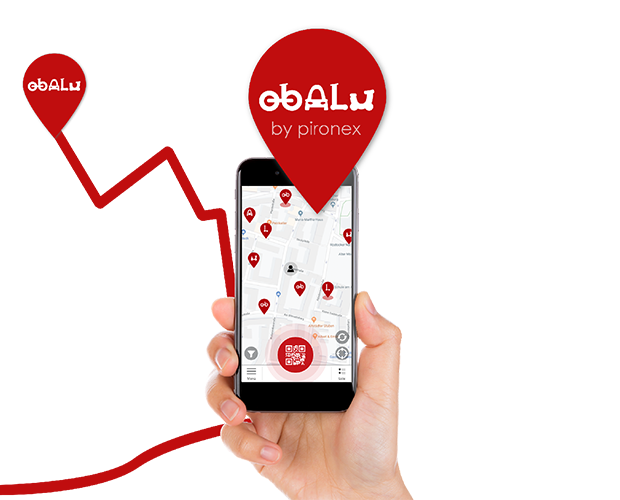 Action against the parent taxi
Street-Points - for more movement
The walking and movement game Street-Points is designed for people in urban and rural areas. It serves to activate the residential areas, counteracts problems such as parental taxis and traffic gridlock and promotes social exchange. The street points themselves are energy self-sufficient IoT gateways with RFID, GPS, mobile communications and e-paper displays. Street-Points is controlled and monitored by an extensive background system and frontend. Street-Points revitalizes city centers with smart technology.